TOTAL JOINT PROCEDURES ARE MAKING A BIG IMPACT IN THE ASC INDUSTRY
National Medical's Orthopedic Case Study is a prime example of how investing in total joints significantly boosts the bottom line of Ambulatory Surgery Centers. It's no wonder total joint replacement procedures are making a big impact in the ASC industry and reshaping the future of healthcare.
National Medical guides surgery centers through the process of adding total joint procedures to their portfolios. Find out how this strategic partnership can double or triple your annual revenue.
Emphasis on total joint procedures drove rapid revenue and cash-per-case growth.
The surgery center experienced a 180 percent growth in overall case volume from 2015 to 2021, and a 166 percent growth in the cash-per-case.
In 2021, the surgery center generated $20mm in revenue, which is nearly double 2019's revenue of $10.4mm, and 3.5 times its 2018 revenue.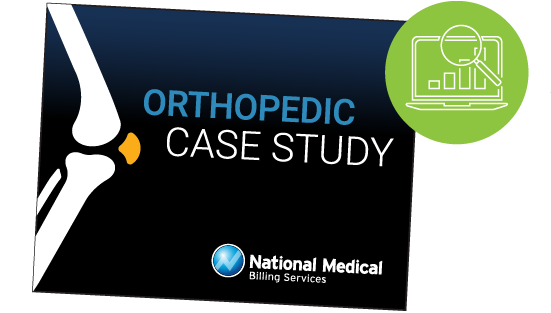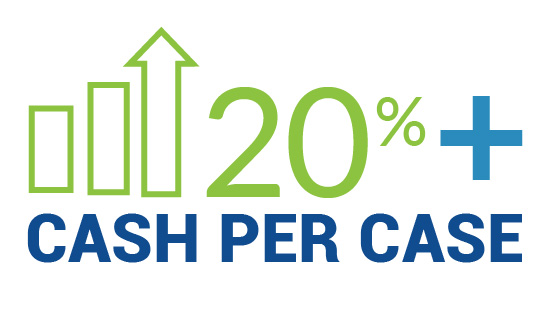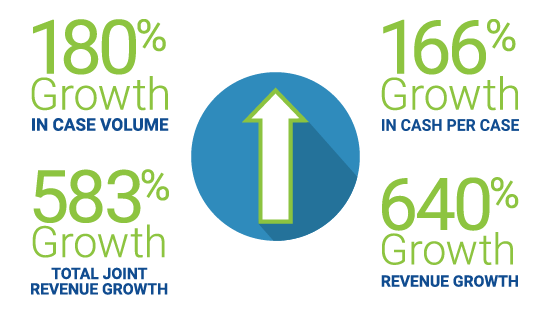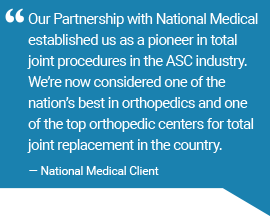 Learn How an ASC's Transition to
Total Joint Procedures Drove Rapid Revenue Growth!